As Masses start resuming at St. Patrick's, please know that Walk with Jesus during the 10:30am Mass will not be resuming at this time.
We are looking at other ways to present Walk with Jesus to the children of the parish.
As soon as a decision has been made we will relay the message to everyone.
I pray that you and your family stay safe and heathly.
14th Sunday of Ordinary Time
Jesus Reveals the Mysteries of God's Kingdom
Focus: To learn about God the Father from Jesus
Psalm 145:1-2, 8-9, 1-0-11, 13-14
may we never cease to praise you.
Send us your Holy Spirit,
so that we may grown in faith, hope, and charity.
We ask this through Jesus Christ, our Lord,
who lives and reigns with you in the unity of the Holy Spirit,
One God forever and ever.
Activities:
Saint Elizabeth of Portugal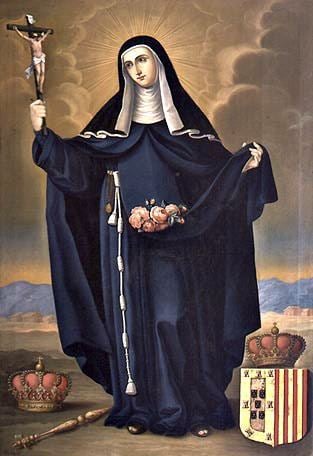 1271-1336
1. Elizabeth was a Spanish princess named after her great aunt
2. When she was 12 years old she married the King of Portugal, Denis in 1255.
3. Denis and Elizabeth had 2 children
4. Elizabeth was kind to the poor and sick
5. Elizabeth made peace many times with armies and Kings
6. Her husband Denis was living an evil life and Elizabeth brought peace between her Husband and God
Saint Elizabeth of Portugal is an example to us by her life of virtue and love of peace.
God wants everyone to live in peace and to grow in holiness together.
She also taught us to pray for those we love who have turned away from God.
July 5, 2020 is the 14th Sunday of Ordinary Times
In the Gospel today, we hear Jesus talk about a different type of a burden.
1 What does Jesus tell us to do if we are burdened?
2. Prayer is a way to find rest with Jesus.
3. Remember during prayer to share your burdens with Jesus.